It's always nice when a plan comes together.  East West Commercial Real Estate of Sacramento helped Jackson Sports Academy (JSA) relocate into a 72,000 sf building at McClellan Park in December 2012.  As a result, JSA's non-profit arm, Jackson Sports For Athletes, has been able to expand its scholarship program to include recipient Hannah Heckman,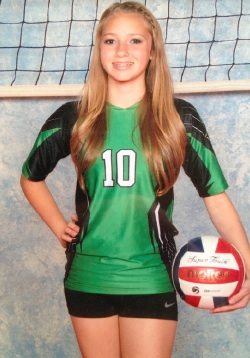 whose story was recently shared in a feature article by The North Sac News.  
In addition to providing assistance for individual players, JSA's community outreach regularly provides sport court facilities for local charter school students, enabling them to accumulate physical education credits.  One such beneficiary of this program is Community Collaborative Charter Schools (CCCS), who practically shares a parking lot with JSA at McClellan Park, creating much improved access to the program.
Other related programs offered through JSA include Harold Pressley's Treat'em Like A King (TLK Foundation).  Pressley is a former Sacramento King, who partners with JSA to host basketball camps, which introduce at-risk and disadvantaged youth to sporting opportunities that would otherwise not be available to them.
JSA is a true partner in the community and is to be commended for its excellence and dedication to fostering opportunities for local youth to achieve their dreams.