Sacramento commercial real estate investors who own property near the proposed site of the Downtown Arena are now one step closer to potentially significant increases in value.  The Sacramento City Council voted 7-2 in favor of approving the arena financing proposal, which creates the opportunity for investors to form a competing bid to acquire the Sacramento Kings.  News 10 caught up with Sacramento commercial real estate broker Brian Jacks to find out what this could mean for commercial properties within the immediate vicinity of the proposed arena.  Click here for News 10 story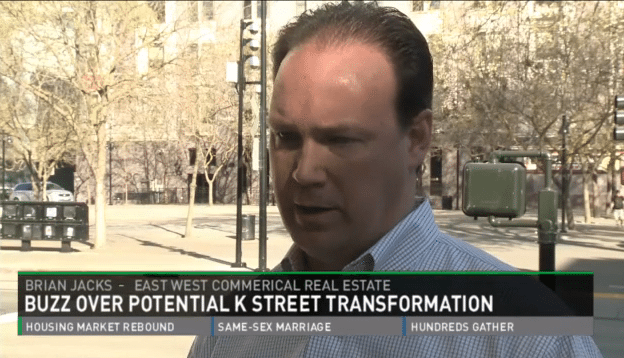 SACRAMENTO, CA – With Sacramento city leaders moving forward to potentially build a new downtown arena at the site of the Downtown Plaza, developers are working to build around the area.
Developers with D&S and CFY Development said they have been working for several years to revitalize the 700 block of K Street and are in the financing stage to purchase land from the city to transform the area.
A planned project proposes 137 apartments and 13 to 15 restaurant, retail and nightlife concepts including a 700+ person live music venue that will include rooftop area.
"Vibrancy, resurgence, all those words come to mind for sure," East West Commercial Real Estate expert Brian Jacks said.
Jacks said the arena negotiations at the downtown plaza have created a buzz like no other for investors along K Street.
"Definitely, the last few months the rhetoric has ratcheted up. Investors are saying 'I think I need to make a play here'," Jacks said.
Jacks said the worth of the buildings is difficult to gauge because most of them are vacant, but an arena could double the value of the properties. He said despite the arena talks it still could be a gamble for investors.
"No one can guarantee that they will buy a property here and hit a home run," Jacks said.
News10/KXTV
About Brian Jacks
Brian Jacks is a Sacramento commercial real estate broker (since 1996) specializing in commercial leasing and investment sale transactions for retail, shopping centers, multifamily, apartments, senior housing, office, industrial, mixed-use, and special purpose properties.  Having spent over 20 years with Wells Fargo, he personally facilitated the underwriting, approval and funding of almost 250 commercial real estate loans totaling over $1 billion in proceeds.
Jacks is a Regional Vice President for EAST WEST Commercial Real Estate, a full service commercial real estate brokerage advisor based in Orange County.  In addition to serving the Sacramento marketplace, he is also responsible for the company's current expansion into the San Francisco Bay Area.  For more information, contact:
Brian.Jacks@EastWestCommercial.com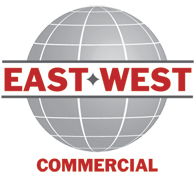 Cell (916) 837-3456 | eFax (916) 313-3778
915 L Street, Suite C440, Sacramento, CA 95814
About EAST WEST Commercial Real Estate
EAST WEST Commercial Real Estate is a full service commercial real estate brokerage advisor specializing in investment sales, commercial leasing and finance for retail, office, industrial multifamily, senior housing, self-storage, mixed-use and special purpose properties throughout California, Nevada, and Arizona.  The firm is headquartered in Orange County, CA.  Brokerage offices include Sacramento, San Francisco, Walnut Creek, San Jose, Oakland, Los Angeles, San Diego, Orange County, Riverside, San Bernardino, Reno, Phoenix and Flagstaff.  Other services include bank REOs, 1031 exchanges, nationwide commercial Business Opinions of Value (BOV's) and Broker Price Opinions (BPO's), mortgage brokerage, lender services, and asset management.