China's growing appetite for foreign goods is staggering and California is racing to meet the challenge.  Fueled by Governor Brown's whirlwind trip to six Chinese cities last April, a follow up trip took place in May by the California Asian Pacific Chamber of Commerce (CalAsian Chamber) and officials within the City of Sacramento.  Click here for video.
Having the privilege of participating with the CalAsian Chamber delegation, I joined Pat Fong Kushida (President of CalAsian Chamber) and Margaret Wong (President of McWong International), along with elected officials and many other business leaders on our first stop in Shanghai.  Here, we visited the brand new California-China Office of Trade and Investment, which is operated by the Bay Area Council. It is the first foreign trade office California has re-opened since all were shut down in 2003.
Before leaving the Shanghai region, we stopped to visit one of only two integrated free trade zone and logistic centers in all of China.  The Suzhou International Procurement Center (SIPC) is an international trading platform that is designed to help overseas companies, especially small and medium size enterprises, to develop the Chinese market.  It is here at SIPC that Golden California, Inc. (led by Margaret & John Wong of Sacramento), through sponsorship with the CalAsian Chamber, are opening the California Center, a 7,000 sq.ft. store that will offer California grown food and wine for direct import to China with the benefit of delayed tariffs and discount on value added tax.
We then flew to the inland City of Chongqing, which has an official population of 32 million (unofficially – up to 40 million) and is considered by many to be the largest city in the world.  Chongqing is the leading transportation hub of Southwestern China and leads China in gross domestic product growth.  It is here the CalAsian Chamber delegation met up with the City of Sacramento delegation, led by Antonio Yung (Envoy to the City of Sacramento) and Rob Fong (former City of Sacramento Council Member).  These men had a vision to connect Sacramento and Chongqing through foreign trade and investment.  Now, their dream is a reality.  During our visit, we participated in official ceremonies linking the two cities which share many common traits, including the confluence of two rivers and a distinct identity crisis… in that both are considered second tier to major port cities in their respective countries.
It was here that China Daily News interviewed not only Yung and Fong, but also Brian Jacks (Regional Vice President of East West Commercial Real Estate in Sacramento), who commented on the magnitude of construction in Chongqing that rivals anything we have seen in the United States.  It would appear our largest American cities pale in comparison to Chongqing.  The City of Sacramento has done well to link ourselves with this strategic trading partner.
RELATED ARTICLES
China Daily News
Chongqing catches California's attention (Antonio Yun – Envoy to City of Sacramento) 
Sacramento Business Journal
China trip helped broker forge ties with fellow travelers (Brian Jacks – Regional Vice President of East West Commercial Real Estate)
China trip builds ties for Sacramento (Barbara Hayes – President & CEO of SACTO)
Sacramento Bee 
Sacramento seeks lucrative trade ties with Chinese city of 32 million people (Rob Fong – former City of Sacramento Council Member)
Capital Public Radio
City of Sacramento hopes new economic development plan pans out (Jim Rinehart – Economic Development Director, City of Sacramento)
Article contributed by Brian Jacks
Brian Jacks is a Sacramento commercial real estate broker (since 1996) specializing in commercial leasing and investment sale transactions for retail, office, industrial, multifamily, senior housing, mixed-use, and special purpose properties.  Having spent over 20 years with Wells Fargo, he personally facilitated the underwriting, approval and funding of more than 250 commercial real estate loans totaling over $1 billion in proceeds.
Jacks is a Regional Vice President for East West Commercial Real Estate, a full service commercial real estate brokerage advisor based in Orange County.  In addition to serving the Sacramento marketplace, he is also responsible for the company's current expansion into the San Francisco Bay Area.  For more information, contact:
Brian.Jacks@EastWestCommercial.com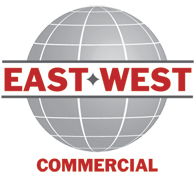 Cell (916) 837-3456 | eFax (916) 313-3778
915 L Street, Suite C440, Sacramento, CA 95814
About EAST WEST Commercial Real Estate
EAST WEST Commercial Real Estate is a full service commercial real estate brokerage advisor specializing in investment sales, commercial leasing and finance for retail, office, industrial multifamily, senior housing, self-storage, mixed-use and special purpose properties throughout California, Nevada, and Arizona.  The firm is headquartered in Orange County, CA.  Brokerage offices include Sacramento, San Francisco, Walnut Creek, San Jose, Oakland, Los Angeles, San Diego, Orange County, Riverside, San Bernardino, Reno, Las Vegas, Phoenix and Flagstaff.