Local Sacramento food truck operator, Andrew Blaskovich (aka "Drewski"), has been on the Sacramento scene for over two years now, serving up gourmet sandwiches to hungry crowds.  With well over 15,000 Twitter and Facebook followers, he is most certainly a force to be reckoned with and has been recognized by Food Network as one of the Top 10 food truck operators in America.  Drewski's has received rave reviews in local print and media and is currently ranked #1 on the KCRA "A" List and was voted #1 best Food Truck by Sacramento News & Review.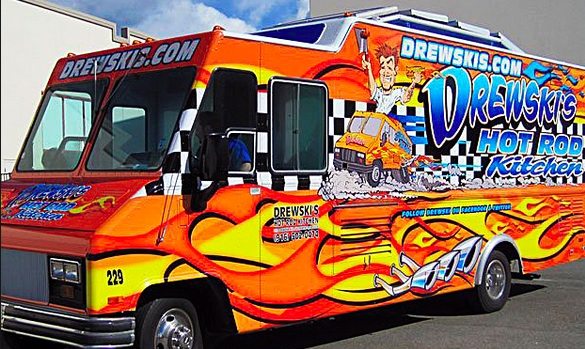 In a growing trend, the success of food truck operators has convinced some to open brick-and-mortar locations as well.  For Blaskovich, his foray into the brick-and-mortar restaurant business started with a Midtown Sacramento commercial property operated by Republic, a large sports bar, located across from the Sacramento Memorial Auditorium.  He partnered with the owners to provide his signature dishes and experienced tremendous success ever since.  Drewski's second brick-and-mortar location is essentially a small café positioned within the lobby of a commercial office building on Iron Point Road in Folsom.  However, Drewski's third brick-and-mortar really takes the cake.
Click here for related articles written by the Sacramento Bee, Cowtown Eats, and Sacramento Business Journal.