South Sacramento's Southgate Plaza is once again the subject of serious interest in commercial real estate circles.  First, it was the unfortunate departure of Walmart in 2009,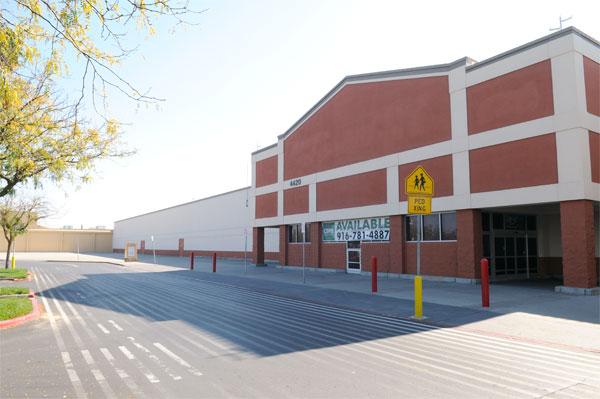 which resulted in the closing of its 135,000 square foot retail store on the southeast corner of Florin Road and Franklin Blvd.  The approximate 300,000 square foot commercial shopping center was decimated as remaining tenants gradually moved out due to lack of foot traffic.  Following a foreclosure on the property just one year later, the new operator and Sacramento commercial real estate brokers have been desperately trying to attract new tenants (see related article for progress update). Unfortunately, Walmart still controls the lease and is now doing its best to block a subsequent retailer from taking over its space for competitive reasons.  County of Sacramento officials are furious and pressuring Walmart to reconsider its position for the good of the community.  Brian Jacks of East West Commercial Real Estate's Sacramento office was quoted by Kelly Johnson in an article, published in the Sacramento Business Journal.  In addition, News 10 ran this story about the subject.  
Article contributed by Brian Jacks
Brian Jacks is a Sacramento commercial real estate broker (since 1996) specializing in commercial leasing and investment sale transactions for retail, shopping centers, multifamily, apartments, senior housing, office, industrial, mixed-use, and special purpose properties.  Having spent over 20 years with Wells Fargo, he personally facilitated the underwriting, approval and funding of almost 250 loans totaling over $1 billion in loan proceeds.
Jacks is a Regional Vice President for EAST WEST Commercial Real Estate, a full service commercial real estate brokerage advisor based in Orange County.  In addition to serving the Sacramento marketplace, he is also responsible for the company's current expansion into the San Francisco Bay Area.  For more information, contact:
Brian.Jacks@EastWestCommercial.com
Cell (916) 837-3456 | eFax (916) 313-3778
915 L Street, Suite C440, Sacramento, CA 95814
About EAST WEST Commercial Real Estate
EAST WEST Commercial Real Estate is a full service commercial real estate brokerage advisor specializing in investment sales, commercial leasing and finance for retail, office, industrial multifamily, senior housing, self-storage, mixed-use and special purpose properties throughout California and Arizona.  The firm is headquartered in Orange County, CA.  Brokerage offices include Sacramento, San Francisco, Walnut Creek, San Jose, Oakland, Los Angeles, San Diego, Orange County, Riverside, San Bernardino and Phoenix.  Other services include bank REOs, 1031 exchanges, nationwide commercial Business Opinions of Value (BOV's) and Broker Price Opinions (BPO's), mortgage brokerage, lender services, and asset management.